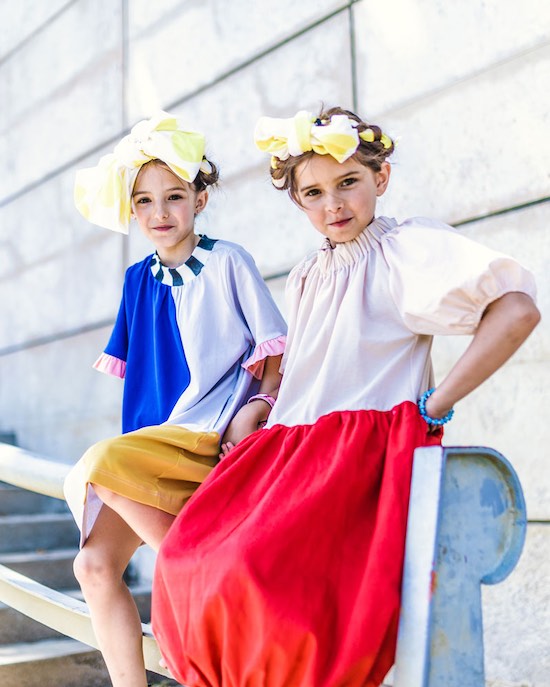 Zozio, a French word that translates to small bird as said by children. Zozio designer's goal is to create high quality children's clothing. The concept is to integrate the use of rich colors that parallel the energy and innocent spirit of a mother's unconditional love and care for her child. "Easy to slip on by parents and children themselve"
The roots of Zozio …
Zozio is designed by Masayo, based in Osaka, Japan. She began her creative venture after she gave birth to her first child in 2005. She was disappointed when she was unable to find little dresses that she wished for her daughter. The designer soon began to create Zozio ,on the basis of her experience of living in other countries as India, her wedding with a french artist and with the idea of beautiful colors, comfort, quality craftsmanship and high quality fabrics with easy care maintenance. The collection's focus on originality sets Zozio apart from the other children's lines and makes them unique.
The concept of Zozio : "Asia in Europe"
The main concept is to combine the virtuous European colors with the sensuality of Asian traditional clothing. Each collection takes and savors the European & Asian characteristics to create the vibrant colors and designs of Zozio. All the textile used is originally from Japan and Europe. All the clothes are made in Japan and/or in France to obtain the highest quality.
Moreover…
Becoming aware of Third world countries suffering, especially the children of these countries, Zozio wishes to develop an ethics within its company to allot a part of its profit to aid in humanitarian actions .