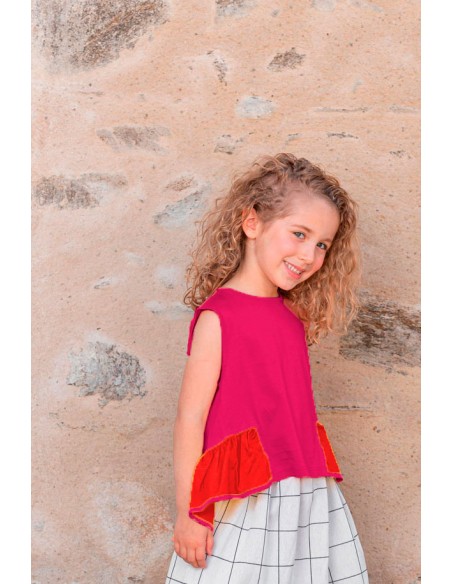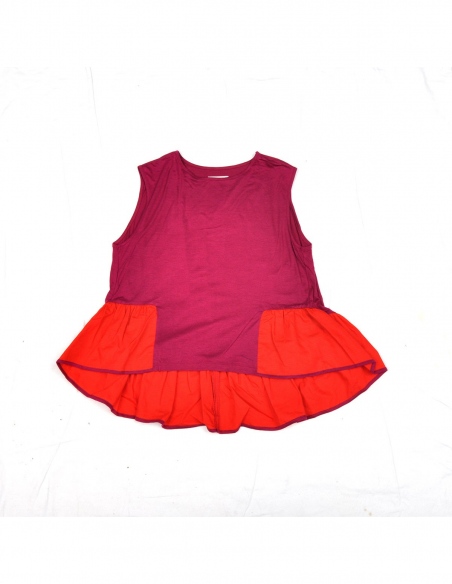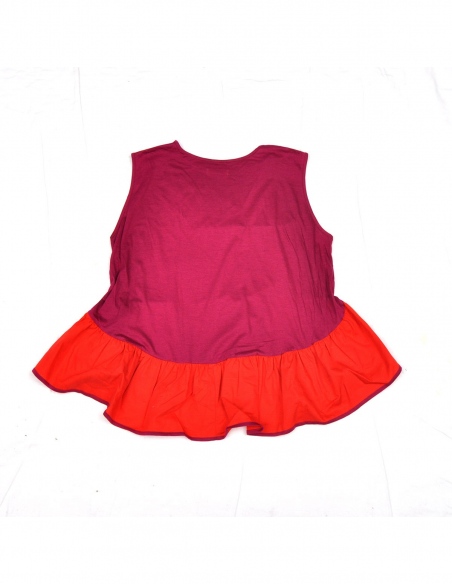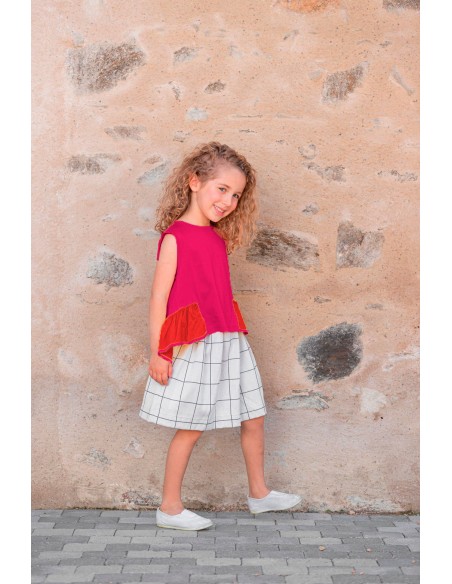 Rayon70%, cotton30% (Hem: polyester 100%)
The price for S size(85-95cm, 1-3 years) is 7,040JPY.
The price for T size(140-150cm, 10-12 years) is 8,140JPY.
size:
S: Length 37/42cm, Bust 64cm, Shoulder width 27cm
M: Length 39/44cm, Bust 73cm, Shoulder width 30cm
L: Length 45/53cm, Bust 81cm, Shoulder width 33cm
T: Length 51/58cm, Bust 92cm, Shoulder width 36cm
※ Length is the length of cloth from the neck point.

Model height 115cm, M size (100-110cm) wear.