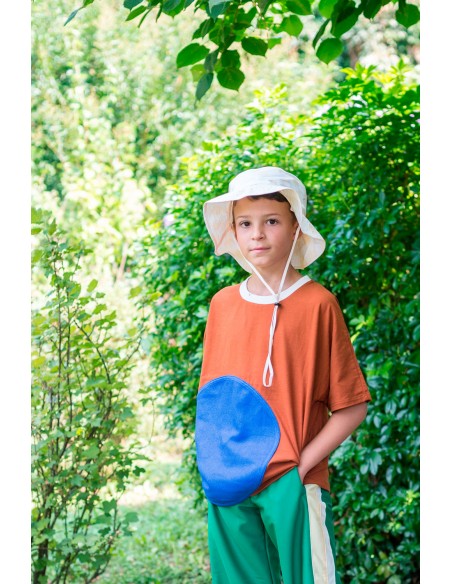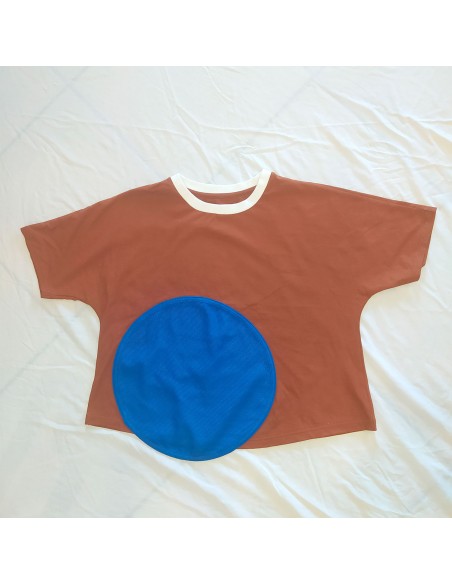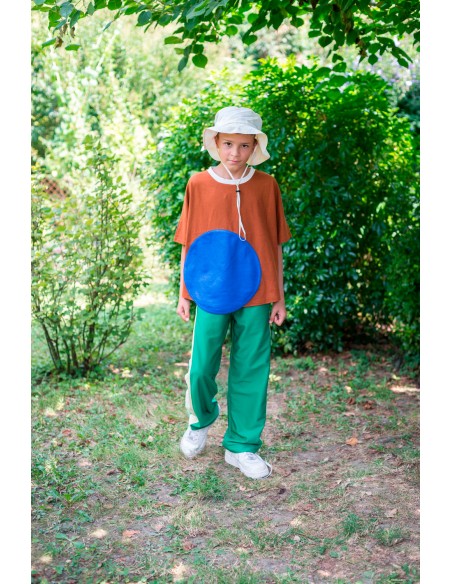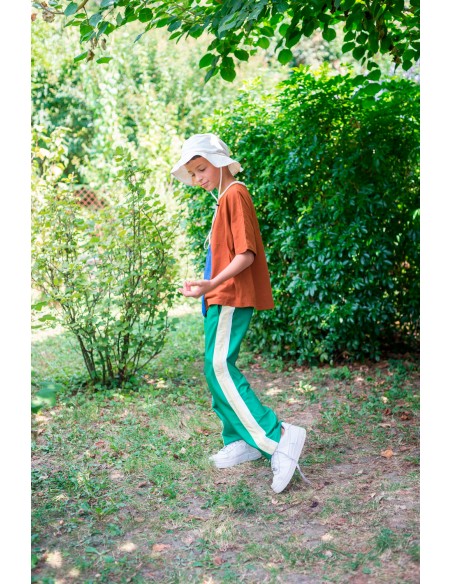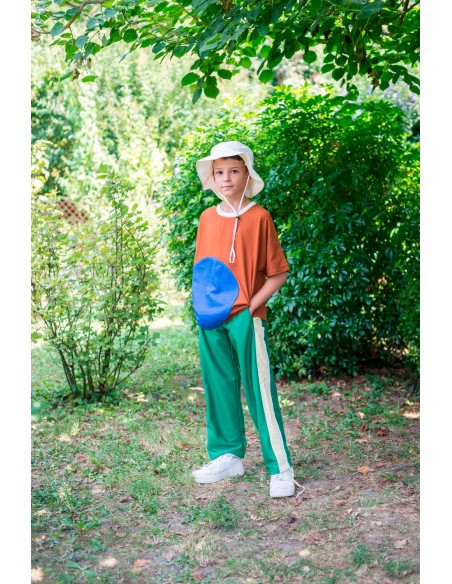 Collision Tops(teracotta)
cotton100%
The price for S size(85-95cm, 1-3 years) is 6,930JPY.
The price for T size(140-150cm, 10-12 years) is 8,690JPY.
size:
S/ Length 36cm, Bust 72cm, 
M/Length 41cm, Bust 80cm, 
L/Length 48cm, Bust 90cm, 
T/Length 56cm, Bust 102cm, 
※ Length is the length of cloth from the neck point.
Model height 150cm, T size (140-150cm) wear.